A Yearly Theatre Competition for Senior Secondary School Students in Abuja Nigeria.
Building an enabling environment for aspiring thespians to thrive through mentorship and community that will help them towards achieving success in this career path.
The percentage of students who study theatre arts in Nigerian universities is mainly determined by the indecision of what course to go for or because that was the only option.
This answers the "what can I become if I study theatre art" question.
The project also wants more parents to be encouraged to see the theatre career path as a respectable profession. To know that it can bring economic growth and decent jobs to society. A letter will be sent out to schools to participate in the theatre competition, and the top 3 teams will be awarded prizes and be inaugurated into the Young Nigerian Thespian Network.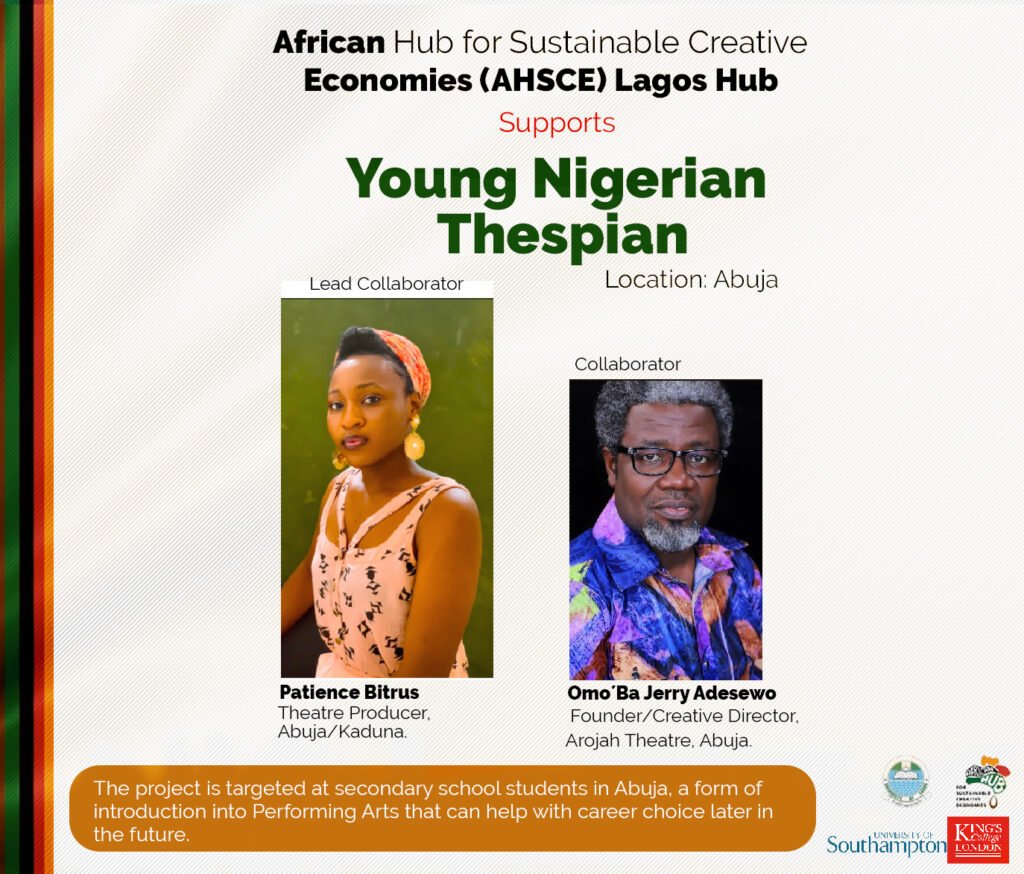 INTRODUCING: Young Nigerian Thespian

CATCH THEM YOUNG! MS. PATIENCE BITRUS AND OMO'BA JERRY ADESEWO TEAM UP FOR "YOUNG NIGERIAN THESPIAN" IN ABUJA By Dr Folakemi Ogungbe A lot of young secondary school students in Nigeria are at a loss of what career or profession to pursue and those who have an idea of what they want to become will…