The Enterprise of Acting, a project by Israel Wekpe and Israel Eboh, taught young people key skills and competencies in the theatre, with special attention on actor/performer training and business management in the Arts. This enables the sustainability as well as the growth and development of the creative sector in Nigeria.
The project involved a weekly intensive workshop and training, creating a functional education platform for young people to appreciate Nigerian literary and performance aesthetics through entertainment and combine this with a strong sense of acting as an enterprise.
The project articulates an engaging process to train and enable young people to acquire skills and competencies in theatre through hands-on training, workshops, experiential learning and robust practical sessions. It intended to offer young people entrepreneurial alternatives in the creative economy that underscore investing in young people and to enable employability and sustainable development.
The project later culminated in the production of Israel Meriomame Wekpe's "JOROMI: TheMusical".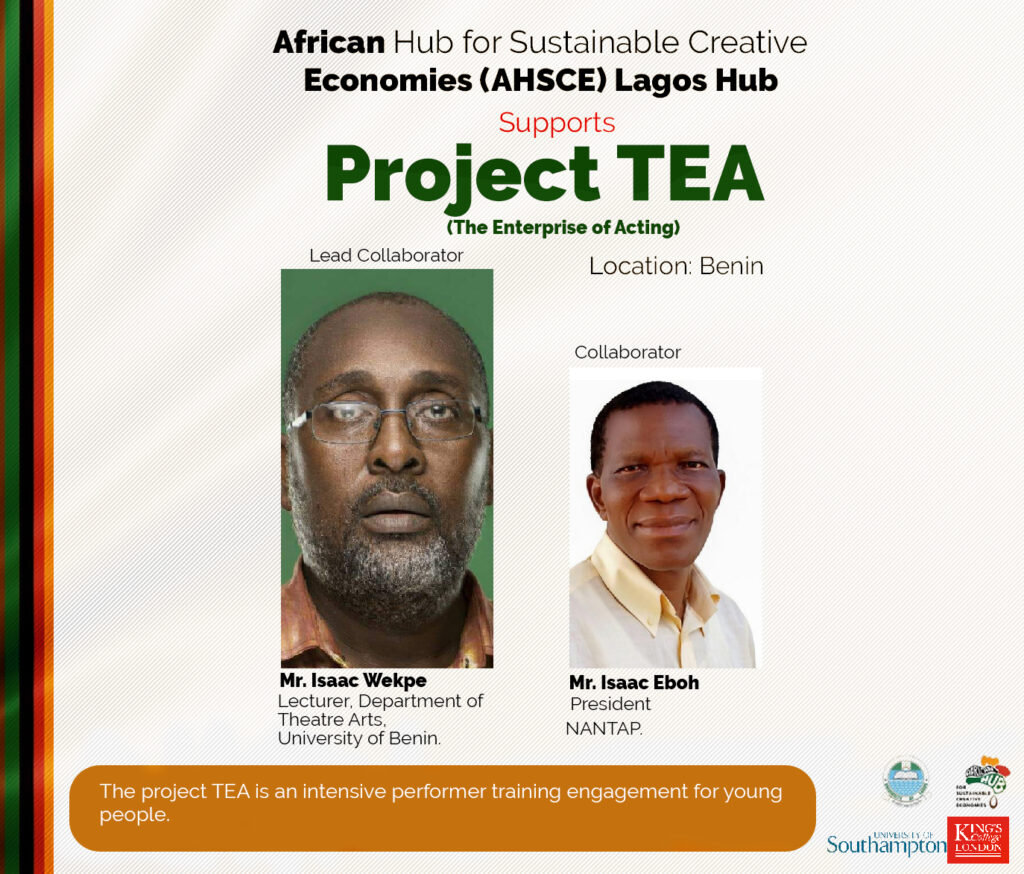 INTRODUCING: Project TEA – The Enterprise of Acting

By Dr Folakemi Ogungbe ISRAEL WEKPE AND ISRAEL EBOH COLLABORATE ON PROJECT TEA: ENTERPRISE OF ACTING Project TEA: The Enterprise of Acting is as rich and diverse as "tea" in the Nigerian parlance. In Nigerian street culture, coffee, tea and cocoa beverages are all other similar products are considered as tea, as long as you…