The objectives of the project was to develop a play production focused on one of the major Sustainable Development Goals, Zero Hunger.
The play is concerned with showing what the current situation is but also facilitate possible ways to ensure that hunger is alleviated one community at a time.
Ibadan is one of the cities plagued with rural areas where hunger is a predominant issue of discussion. Advocating for Zero Hunger through stage play will help us to enlighten our community on the possibilities of achieving a Zero Hunger campaign by including "Walk for ZeroHunger" to create awareness on ways of achieving this one community at a time.
Members of our community, also the ones that are indifferent, will also be invited to see this stage play.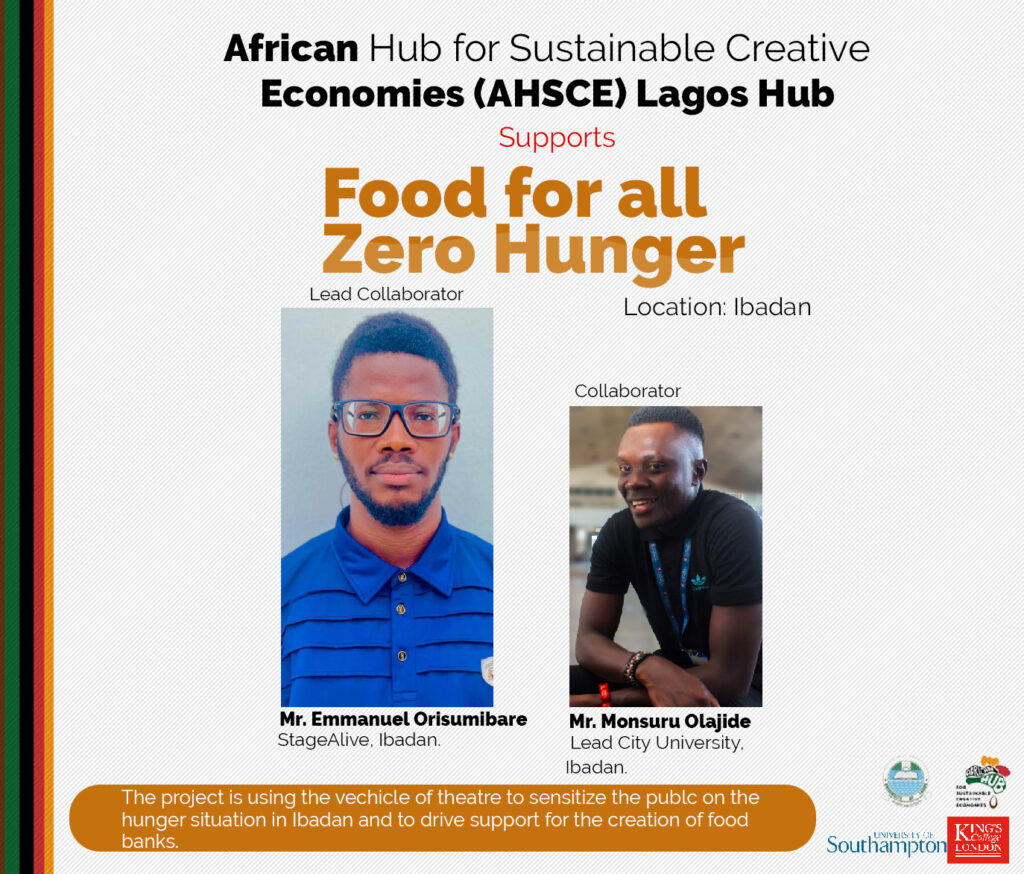 INTRODUCING: Food for all, zero hunger

"Going To Bed Hungry Is Not Palatable!" Emmanuel Orisunmibare And Monsuru Olajide echo during the first interview for the AHSCE Lagos voucher scheme project meeting By Dr Folakemi Ogungbe Emmanuel Orisunmibare and Monsuru Olajide both explain that they have gone to bed hungry in the past and it was not a palatable situation. This sad…