Voice it is an immersive, interactive, incubation programme designed to contribute to the artistic development of young Nigerian creatives, across the different strata of creative endeavours such as playwriting, spoken word, directing, acting, storytelling, dance and production management.
Primarily, the objective is to develop these skills in young creatives, in other that they are able to deploy the fundamentalism of art as means of cultural expression, to demand accountability and social justice.
The project would also be anchored on a play by Makinde Adeniran titled: I CONFESS which would be one of the outputs of this project.
The history is important because if you do not know where you are coming from, you cannot know where you are going. The young people need to know about the history of the nation, an aspect of which is tackled in the play "I confess." The play talks about the history of the Niger-Delta and how generations to come will always have to live with the consequences of the actions or inactions of the past. It is also a warning to the youngsters to take the future seriously and be ready to live with the consequences of the actions of today. Among many other benefits, the project will equip youngsters for better professional development.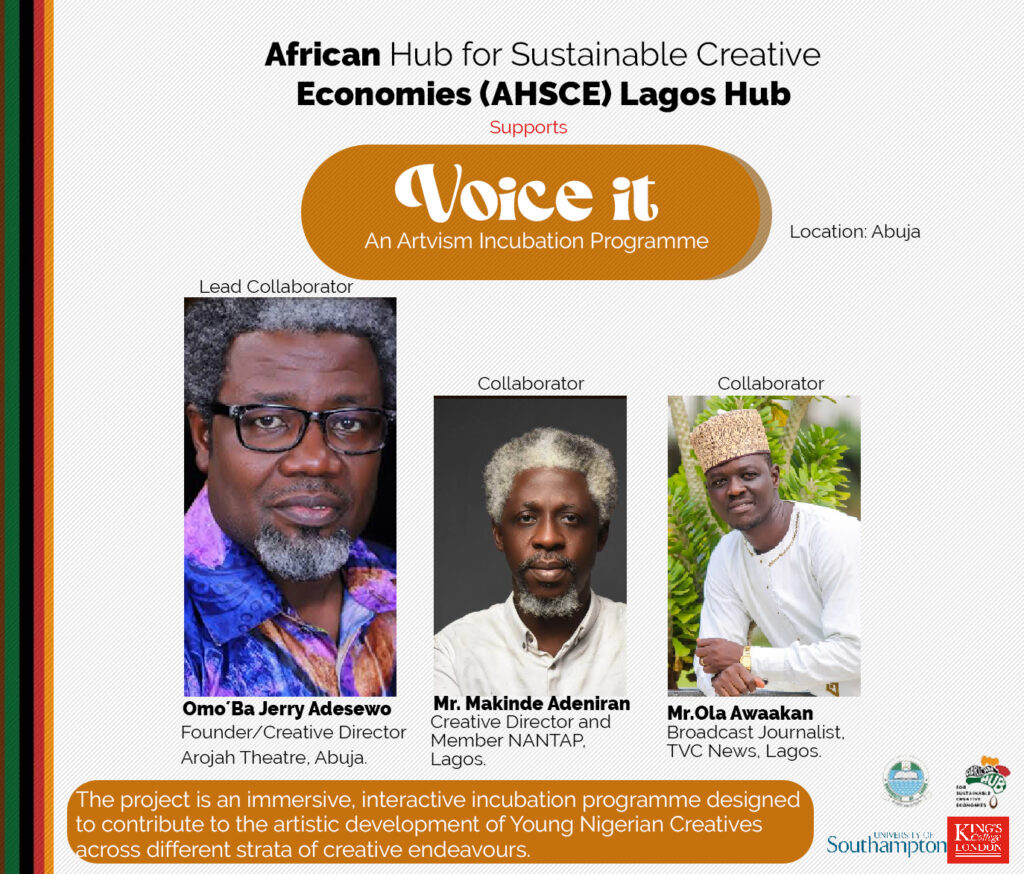 INTRODUCING: Voice It!

OMO'BA JERRY ADESEWO, MAKINDE ADENIRAN AND OLA AWAAKAN EMBARK ON VOICE IT! AN ARTVIVISM INCUBATION PROGRAMME. By Dr Folakemi Ogungbe What is the use of the Arts, if it cannot be incubated and reproduced in the younger generation? A theatre performance is transient – that is the very nature of the Art- the more reason…