Bryan Emry, Anthony Muisyo and Magati Maosa came together to create Work in Progress, a collaborative venture that seeks to design and produce a line of tote bags using upcycled materials sourced from Nairobi's environs. Using materials that would otherwise be discarded and working with a local production facility contributes to the project's sustainability.
Bryan, Anthony and Magati have previously worked with each other and this project offered each an opportunity to develop their creative practice and brand.
The team aimed to create a unique, durable accessory that can be used by as wide a population as possible, further contributing to a circular economy.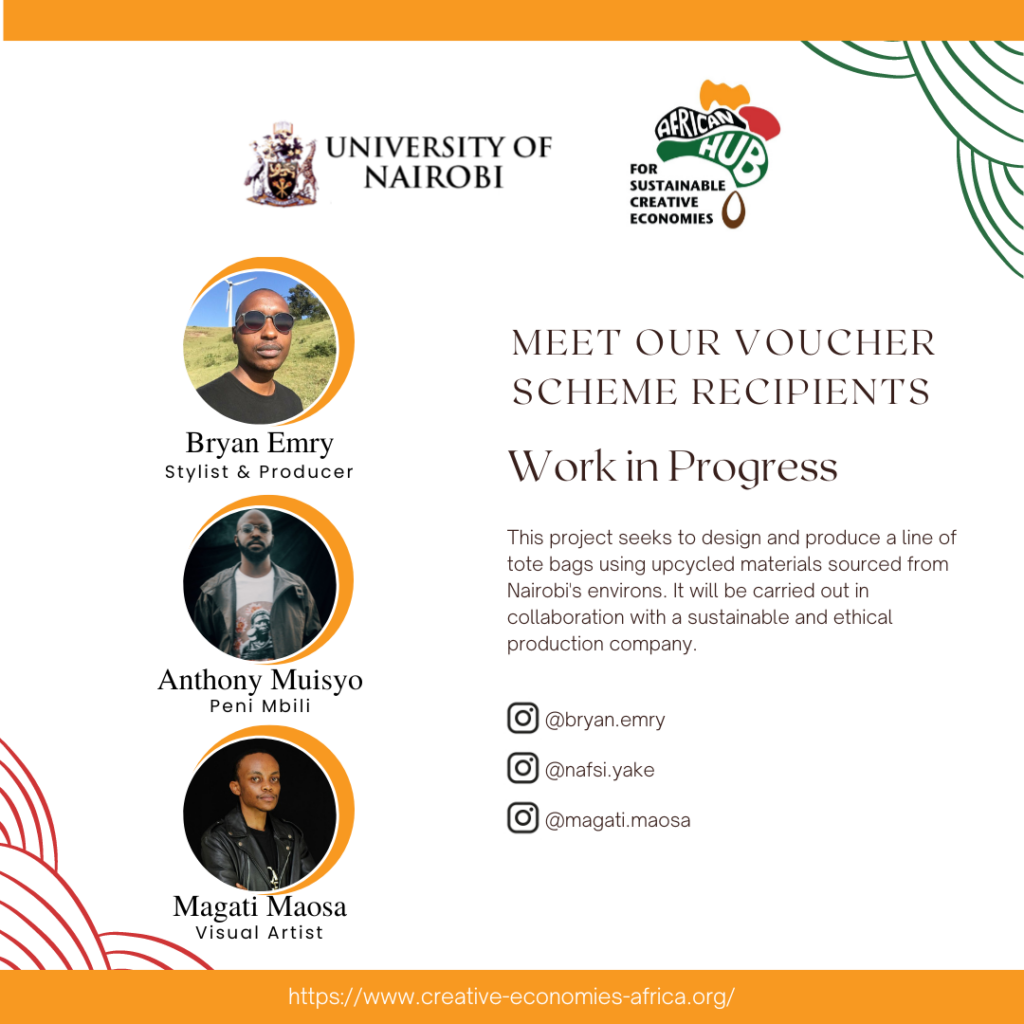 MEET THE NAIROBI HUB VOUCHER SCHEME RECIPIENTS: Work in Progress

By Waithira Kibuchi When the ban on single-use plastic carrier bags in Kenya came into effect in 2017, the move met uproar and disbelief from both manufacturers and consumers. The former lamented the loss of income and jobs, while the latter regretted the loss of convenience. These carrier bags were cheap and easily accessible, but…