/vazi/ (Swahili) garment, item of clothing
VAZI is a limited genderless capsule collection that epitomises a seasonless approach to style and promotes diversity, inclusivity and sustainability. Proudly designed and made in Kenya.
The collection uses fabric and style, rather than gender, as the starting point for creative design. The designers – Imani Migwi and Bevern Oguk – are looking to transcend conventional fashion trends by creating timeless, versatile items that can be worn by both men and women. These pieces will challenge some of the stereotypes around gender norms, supporting the wearer's fluid identity and reducing unconscious bias and inequalities. The focus on fabric quality, versatility and timeless style means that the clothes last longer and are more likely to be shared or swapped, therefore contributing to a circular economy.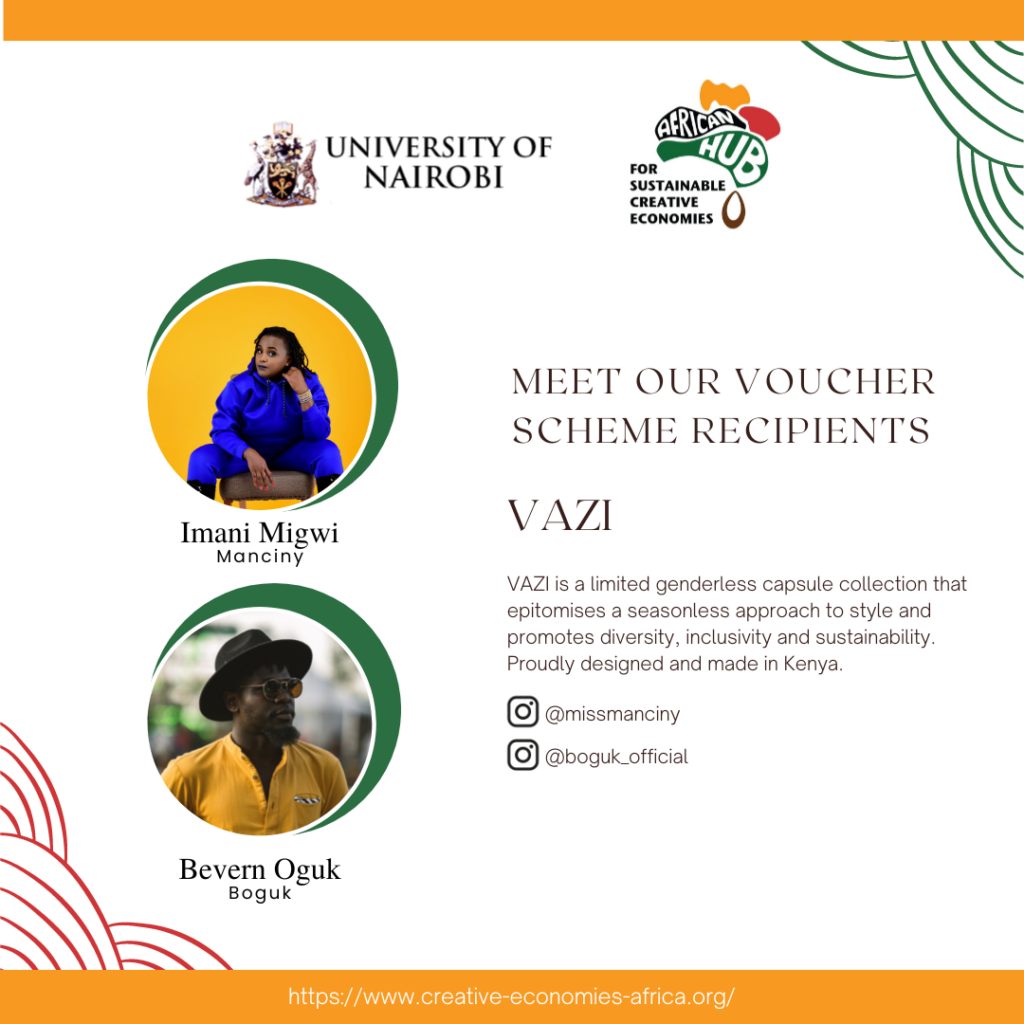 MEET THE NAIROBI HUB VOUCHER SCHEME RECIPIENTS: Vazi

By Waithira Kibuchi vazi/vazi/(Swahili)garment, item of clothingalso: nguo, kisua A popular and widespread stereotype in romantic relationships has it that girls never buy their hoodies – they prefer to 'steal' those that belong to their boyfriends. The affectionate gesture enables the couple to maintain an emotional connection even when not around each other. Another factor, however, is…