In Swahili, 'Unda' means 'to make / design', 'Meta' means 'to shine'.
Led by Teresa Lubano and Dr Francisca Ondundo, UndaMeta aims to lead fashion in emerging markets towards a sustainable future.
UndaMeta is an online platform that offers curated, African-inspired surface pattern designs for sale. The platform creates a link between print designers, fabric makers, and fashion producers.
UndaMeta incorporates digital imaging technology that makes it possible for buyers to view a virtual mock-up of the print on physical products.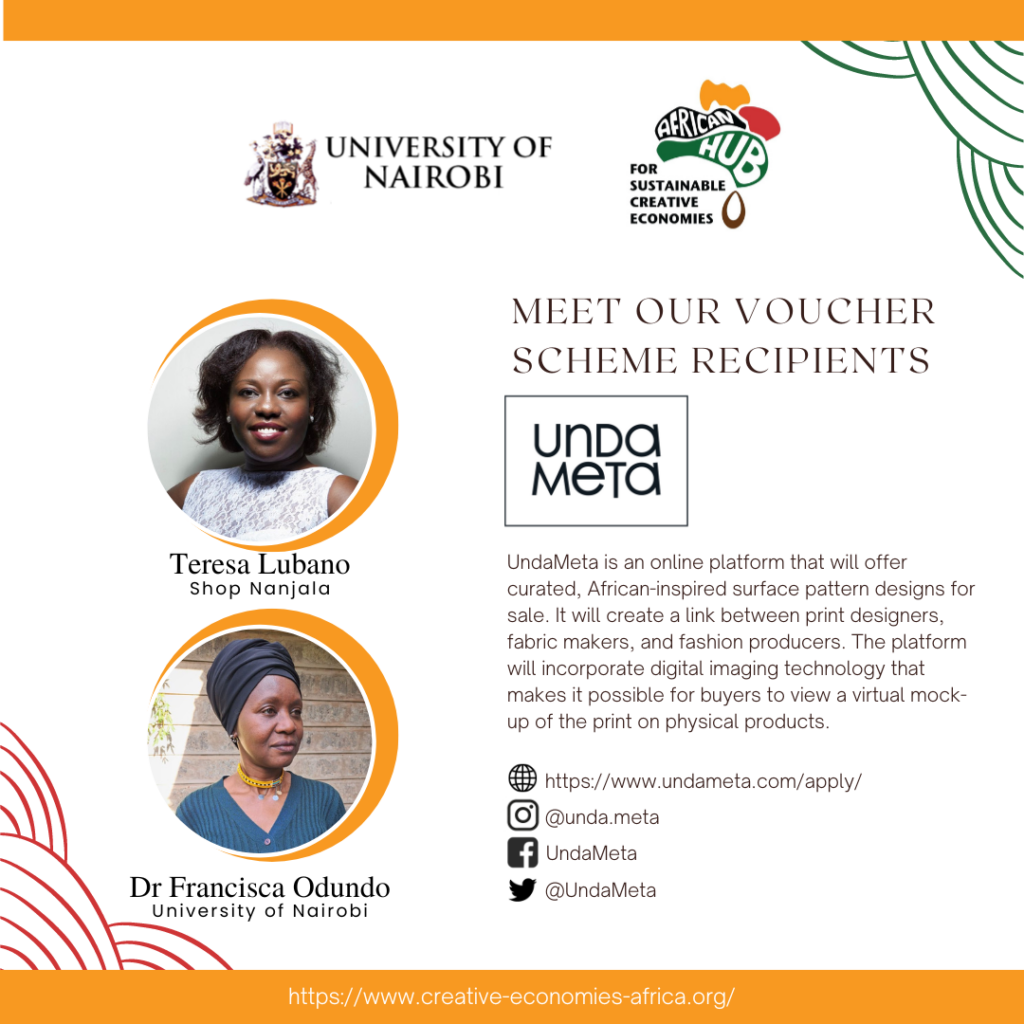 MEET THE NAIROBI HUB VOUCHER SCHEME RECIPIENTS: UNDAMETA

UNDAMETA, A MARKETPLACE FOR AFRICAN-INSPIRED SURFACE PATTERN DESIGN By Waithira Kibuchi Ever wonder where the prints and patterns on your clothing came from? Dr Odundo certainly spent many hours as a child observing the prints worn by people around her during Sunday service. She and Teresa Lubano are collaborating on UndaMeta, which was selected for…