Mali Safi – A common Swahili term used to describe high quality
Mali Safi is a documentary showcasing Kenyan fashion through the lens of sustainable techniques and processes. The film documents Grace Ndunge as she discovers new techniques and processes to adopt for her fashion brand, Zaqara Kenya.
Mali Safi is ultimately about African creatives rooting their work in authentic experiences, celebrating their heritage and telling their own stories, rather than relying on Western concepts and ideas that are handed down to them.
Through this work, Anita, Grace and Charles are telling African creatives that they matter, and their work matters. They are hoping to distribute the documentary in the mainstream and use it as a launching pad for future films and collaborations with other stakeholders in the creative industry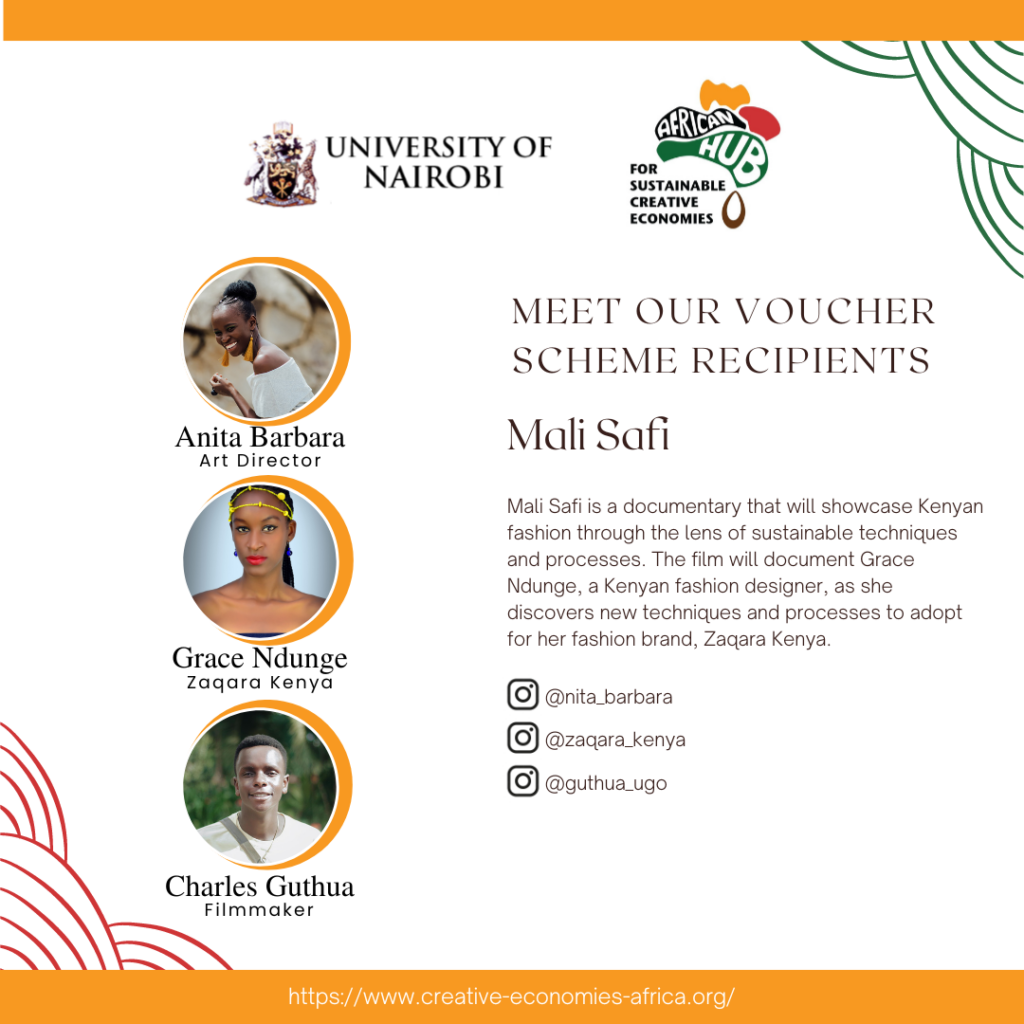 MEET THE NAIROBI HUB VOUCHER SCHEME RECIPIENTS: MALI SAFI

By Waithira Kibuchi How much of your life do you spend thinking about clothes? A tiny fraction, if you are like most people. You may strive to dress appropriately for different contexts in your day-to-day life, but probably never think about how your clothes got made and found their way to your wardrobe. Clothing production…