"Defining Audio-Visual Sector Roles" is one of the research projects commissioned by AHSCE South Africa as part of supporting the development of creative economies and fostering collaborations between HEIs and practitioners. The project is lead by Unathi Malunga former Executive Officer of the South African Screen Federation (SASFED), a distinguished Fulbright scholar with an LLM from UCLA. Unathi's journey in the creative realm has been nothing short of extraordinary. With an impressive background as an Entertainment Lawyer and later transitioning into a Creative Industries Consultant, her expertise has spanned various platforms and territories, granting her an in-depth understanding of diverse media channels and their most effective applications. Unlike many Entertainment Lawyers, Unathi's work has extended far beyond the typical scope, encompassing an array of creative and content industries, including film, television broadcasting, music, visual arts, publishing (including web), theatre, dance, live events, and even sports.
"Defining Audio-Visual Sector Roles" identifies and analyses both above and below-the-line occupations across the Film and TV value chains. Recognizing the importance of a well-defined workforce within the creative ecosystem, the research project is poised to drive positive change within the South African creative industry. To ensure a comprehensive understanding of global best practices, the research embarks on an extensive desk top study, studying similar occupations in leading markets such as the United States, United Kingdom, Canada, and more. By analysing successful approaches in other countries, the research aims to extract invaluable insights that could be adapted and implemented to elevate the South African creative landscape. Beyond desk top research, consultations with industry organizations and workers directly involved in the Film and TV value chains will be conducted in the research. By engaging in meaningful dialogues, the research sought to gain a nuanced perspective of the occupations in the audio-visual sector. This will assist in the processes of integrating and benchmark occupations across the creative value chains at policymaking level, fostering an environment of collaboration and growth.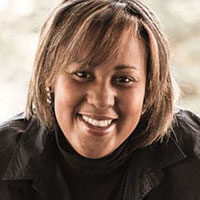 Unathi Malunga's journey as a Fulbright scholar and her accomplishments as an Entertainment Lawyer have solidified her position as a visionary leader in the creative realm. Her dedication to understanding the intricacies of various media platforms and advocating for an all-encompassing approach to creative enterprises has reshaped the industry's landscape. Through the CVS research project, she aspires to create lasting change by identifying and integrating key occupations across Film and TV value chains. Unathi's commitment to progress and her unwavering passion for creative industries serve as an inspiration to aspiring professionals and a driving force behind a more vibrant and dynamic creative world. As her research project unfolds and the creative industries continue to evolve, Unathi Malunga will undoubtedly be at the forefront, leading the way towards a brighter future for all involved.