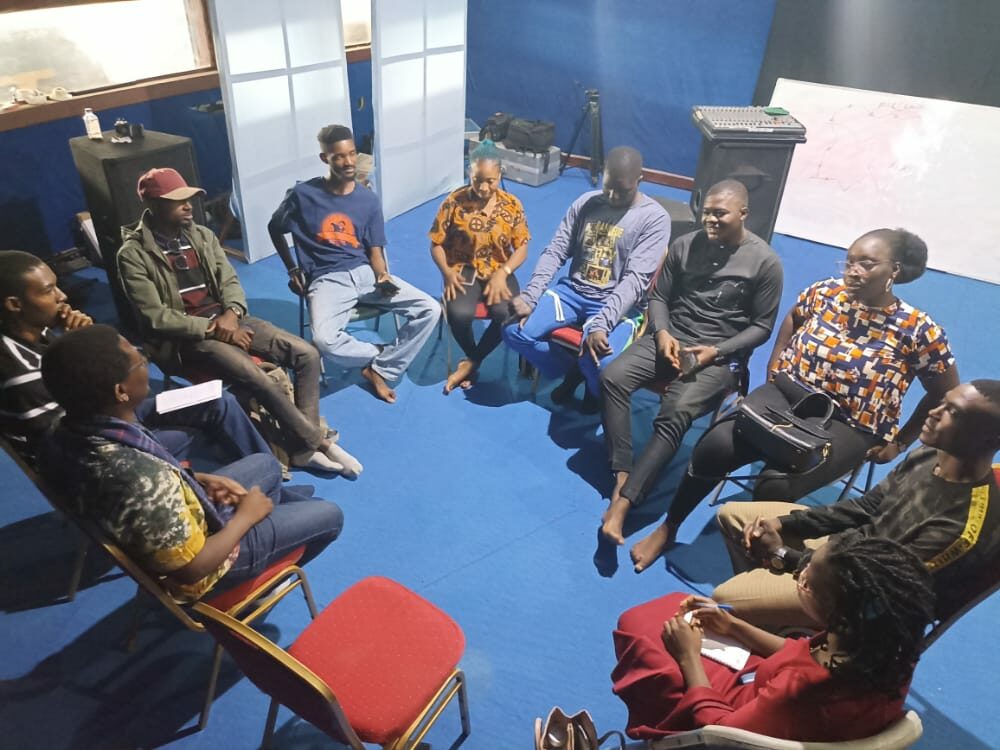 PLANNING UNDERWAY FOR PROJECT "FILL THE BLOOD BANK" IN THE SAMARU COMMUNITY OF ZARIA, KADUNA STATE IN NIGERIA
By Dr Folakemi Ogungbe
The collaboration in between Ayodele Obatomi, Franklin Zaure and Babatunde Ojobaro has been going on seamlessly. Ayodele, the Lead Collaborator, says he has been enjoying the working relationship between the three of them.
The project which is located in Kaduna State of Nigeria aims to use the vehicle of theatre to drive a high traffic of blood donors in the Samaru Community. The collaborators therefore sought out the support of the Samaru community leaders the local government chairman and the councillor. They also spoke to the Ahmadu Bello University authorities and the Health Care centre to make the programme seamless.
For the drama presentation, they have worked on a script as well as engaged actors who will execute the script. They have been met with unexpected challenges with the venue and unfavourable monetary demands from some quarters but through it all they were able to overcome and are getting ready of the performance and the blood donation drive.
They have also made fliers which have been distributed to the Community intimating them of the programme. There are many volunteer donors also coming from the University community which is quite commendable.
Babatunde Ojobaro, who is based in Ibadan, is not able to travel to Kaduna state to join his fellow collaborators. He has however, been holding virtual meetings with them, he has made contributions to the script, joined in rehearsals and planning as well as co-produced. Ayodele and Franklin, however, are both based in Zaria and have been meeting in-person.
Babatunde, says Ayodele and Franklin have carried him along every step of the way! Not for once did he feel left out although he is thousands of kilometres away. He says that Ayodele has also maintained very transparent records. This gesture has restored Babatunde's faith in the country as he now believes it is still possible to do business with people he is not so familiar with from other parts of the country. He also says excitedly that he can now brag that he has co-produced a production virtually as he has always mused about this possibility.
Ayodele, the Lead, says this project has taught him patience as he has learnt to deal with each situation on a case by case basis. He said they eventually had to change their venue from the market place that was initially planned because of some unfavourable politics. He also states that there were many unnecessary government bureaucracies that they had to pass through but despite all odds, they are ready for the event.
The team also hopes to have more editions in the future. Ayodele says people will always support noble ideas.