Previously known as the pan-African Film Festival of South Africa (PANAFFSA)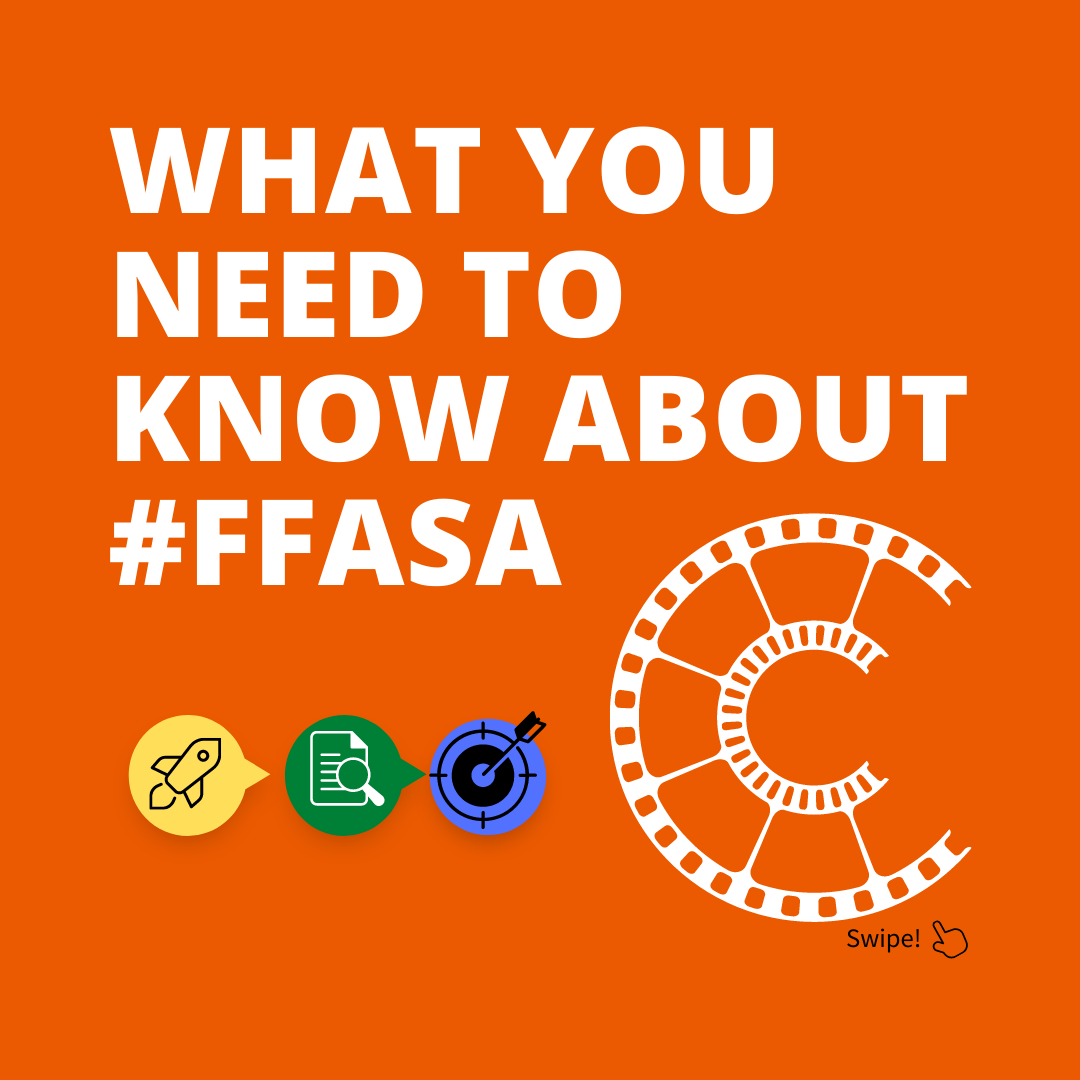 By Vuyo Madyibi
FFASA is a research project that assesses the need for a film festival association in South Africa. New research developments made by the collaborators prompted the change of the project's title from "Towards the establishment of the Pan-African Film Festival of South Africa" at its conception to FFASA. AHSCE South Africa's online imagination workshops brought the collaborators of this project together as one of them was a panellist for the Developing Film Digital Hubs workshop. Having met for the first time, the collaborators found they shared similar interests and their backgrounds complemented each other. Lindi Ndebele-Koka who has extensive experience in government is delighted to be working with Sithembiso Mphehle from Tshimologong, an animator and thought leader in the field of digital technology. 
Sthembiso was attracted to Lindi's idea of creating the South African Film Festival Association after recognizing that Johannesburg did not have any animation festivals. With his extensive animation background, Sthembiso is confident that the collaboration with Lindi will open him up to learning opportunities in the sphere of research and policy making, something that is of interest to him. While it is a new space for him, he is excited about the learning opportunities it will offer. With her policy background and knowledge about governance, project management, project reporting, access to funding among others Lindi brings a wealth of knowledge and resources to the project. As an animator and creative, Sthembiso brings a wealth of expertise and contacts. 
The idea of establishing a film festival association is something that has been on Lindi's mind for quite some time. As a government employee, she recalls how this idea lingered in the back of her mind and she is truly grateful to the Voucher Scheme for believing in her idea. By establishing an association of Johannesburg film festivals, the project intends to support local communities and district festivals – bringing together film festivals under one roof – in order to coordinate their calendars and share audiences among the festival directors. Having implemented many government strategies in the past, Lindi is confident that this project will be a total success. 
There have been some discoveries in the research project such as a newly established African Film Festival Association which Lindi has identified as a potential partner and collaborator. She is hopeful that she will not get resistance from the founder of the African Film Festival Association upon approaching them. A challenge she is foreseeing is getting the buy-in of festival directors should they feel there is no need for an association. However, this she will mitigate by creating a social media strategy to create awareness about the association amongst festival directors. We at AHSCE South Africa wish you both the best in your research.