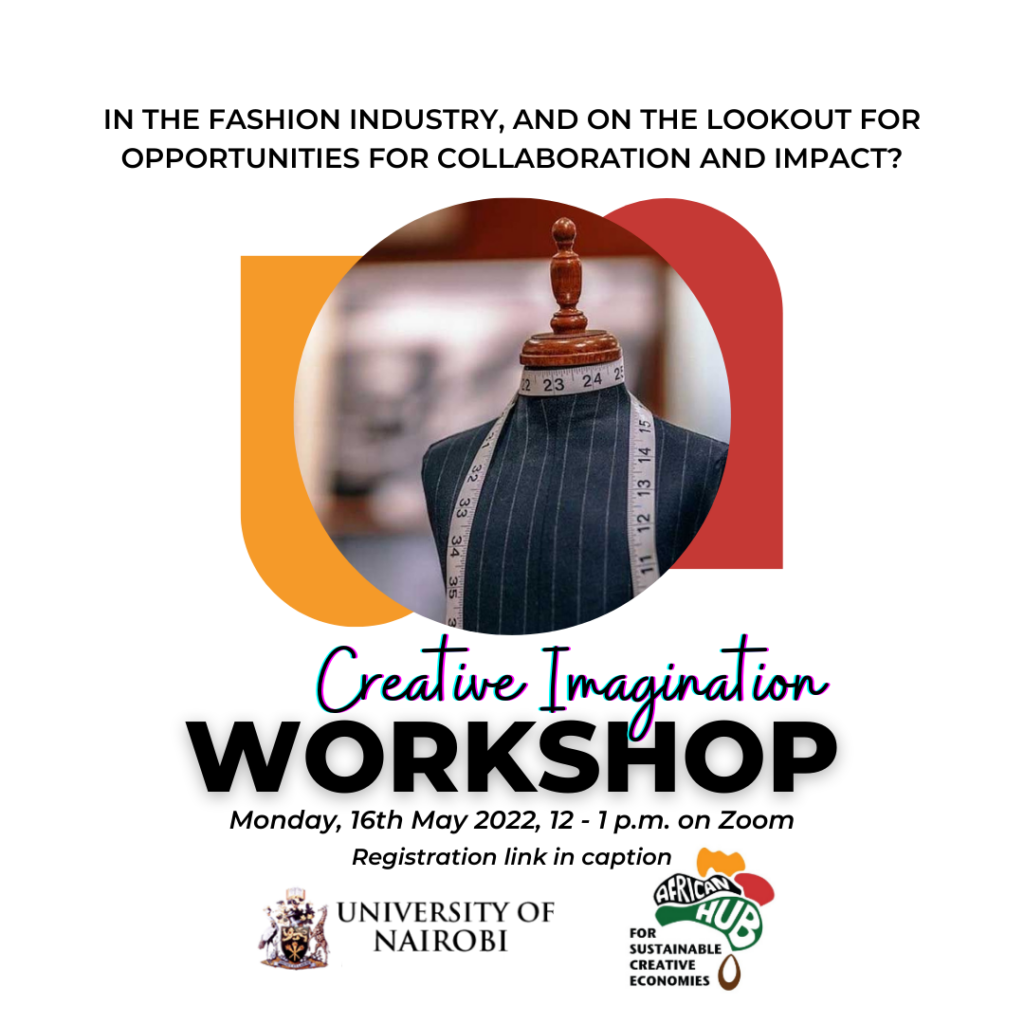 The African Hub for Sustainable Creative Economies (AHSCE), Nairobi Hub, held its launch event on the 16th of May 2022.
The event was attended by fashion designers and practitioners from Nairobi and broader Kenya. The event was opened by Dr. Samuel M. Maina and included an address by Mr Isaac Maluki, Deputy Chair of the board of the Kenya Fashion Council.
After a welcome from local co-investigator Ms. Ogake Mosomi and an introduction to the project by UK researchers Dr Roberta Comunian, Dr Lauren England and Dr Brian Hracs. After the address of the project partner Mr Isaac Maluki, from the Kenya fashion council, the session broke into three separate rooms and the following topics and ideas were discussed:
[1] FASHION, CULTURAL HERITAGE, AND IDENTITY
Participants discussed the connection of their work with heritage and identity. For example the use of traditional skills that can be translated into modern fashion. The variety of African cultures inspired the work of designers and researchers, from traditions like Maasai beading to the use of traditional textile materials.
[2] FASHION, ENTREPRENEURSHIP, AND INNOVATION
Participants discussed the need to bring together not only creative ideas but also sound business models. It acknowledged the importance of innovation – specifically in technology and IT infrastructures – but also about innovative business models involving people outside the creative sector to support the development of a healthier creative economy.
[3] FASHION, TECHNOLOGY, AND DIGITAL MEDIA.
Participants recognised that digitalization has had a huge influence on fashion recently with more content being able to be showcased online, especially during the pandemic. The use of new approaches, and software including artificial intelligence and augmented reality in fashion shows has paved the way for the use of new technology to reach new audiences and potential markets. However, more investment and coordination are needed for this to have a real impact
After the discussion participants were invited to join future events and online discussions.