Written by Vuyo Madyibi (SA Hub Creative Partnerships Coordinator).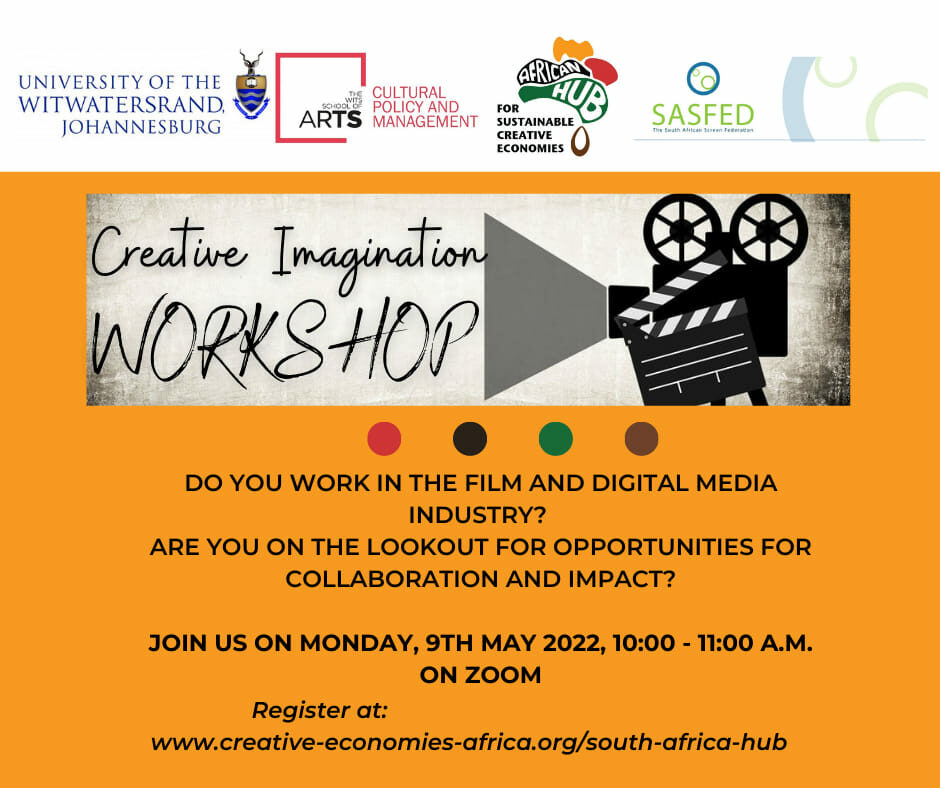 The African Hub for Sustainable Creative Economies (AHSCE), South Africa Hub, held its launch event on the 9th of May 2022.
The event was attended by media and film practitioners from across South Africa. The event was chaired by Ms Avril Joffe.
During the event, there were three break-out rooms to facilitate more interactive discussions. Basiami Segola, the vice-chair of SASFED, moderated the Women in Film breakaway with Lauren England. Lesley Williams, CEO of Tshimologong, lead the Digital Hubs breakaway with Dr Roberta Comunian. Unfortunately, SACO was unable to attend, but we have their support, and Ms Lutshaba, the Executive Director of SACO, will attend future events. Avril Joffe and Dr Brian Hracs lead the Alternative screenings breakaway. The three sessions were:
[1] FILM & DIGITAL: Developing Digital Hubs to support filmmakers to engage with digital technologies covered discussion on access to markets and the business aspect of being in the film industry, how to distribute content, market positioning and monetisation of films and the support needed around proposal development, especially from government agencies. The role of HE was also discussed.
[2] FILM & AUDIENCE: Alternative Screening Venues to develop youth audiences covered discussion on how to help South Africa achieve developing a sustained audience is the idea of creating conversations around whatever audiences are watching in the underutilised public spaces as a way of boosting appreciation of local content. Like the way people organise reading clubs in various communities, the viewing clubs can help boost appreciation of local content.  
[3] FILM & GENDER: Supporting Women in Leadership and Entrepreneurship discussed the systemic issues and barriers facing women both entering and progressing through the film industry, which calls for tailored support and employment standards and regulations to enable women to enter and move in the film industry. Furthermore, there was a perceived need to support black women in the film industry.
Participants were invited to take part into the future events of the hub and contribute to the discussion.