Report by Dr. Folakemi Ogungbe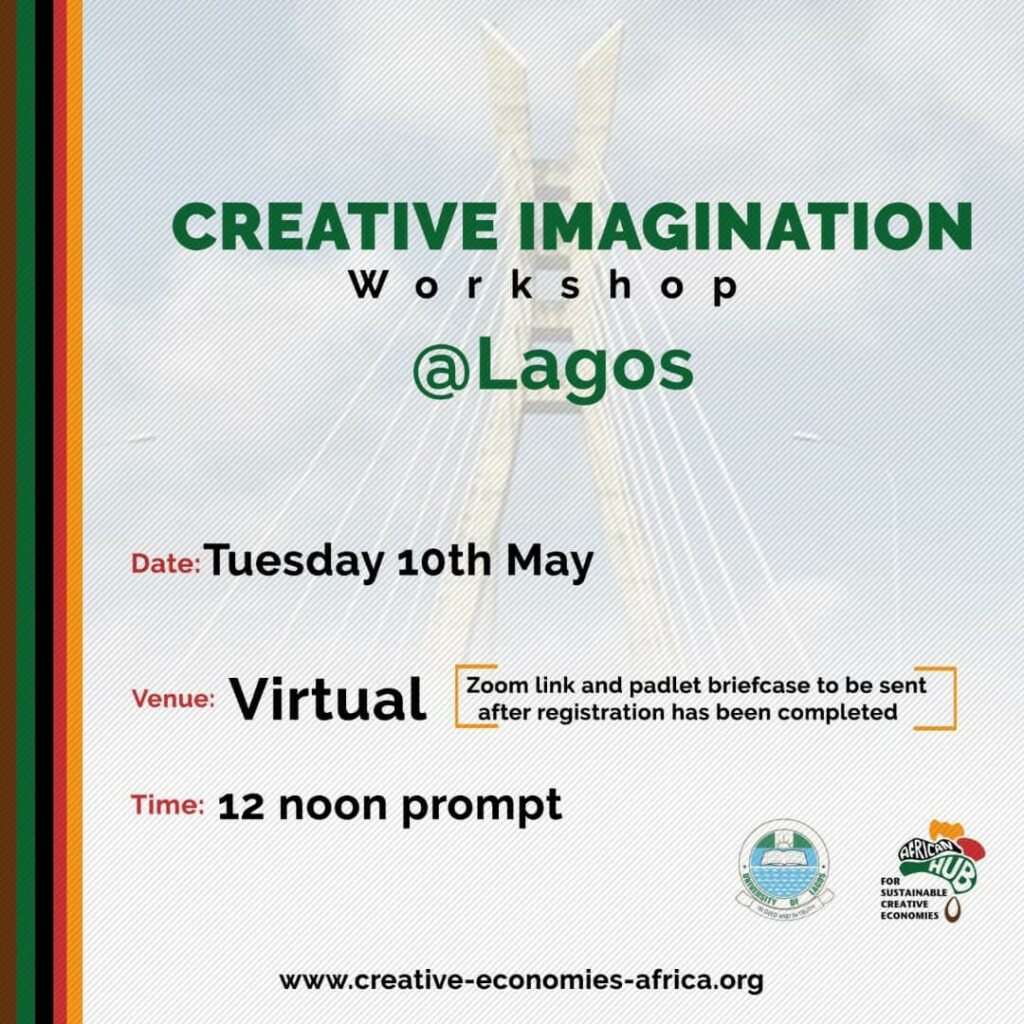 The African Hub for Sustainable Creative Economies (AHSCE), Lagos Hub, held its launch event on the 10th of May 2022! The event was attended by Theatre practitioners from all over Nigeria. The General Manager/Chief Executive of the National Theatre, Prof. Sunny Ododo, gave the keynote address. 
Prof Sunny Ododo, a foremost professor of Theatre Arts, spoke on ongoing collaborations at the National Theatre with creative entrepreneurs and higher education in Nigeria. Read more about it.
The session broke into three rooms and the following topics were discussed:
Room 1: Theatre contribution to Social Change and development: practices and evaluation 
Room 2: Making Theatre Viable in Nigeria: economic and business challenges 
Room 3: The Sustainability of Creative Partnerships in the Performing Arts 
Room 1 submitted that theatre must be for a purpose, regardless of the challenges this kind of theatre portends. Most people that come to the theatre want to escape from their daily challenges, so having theatre presenting the truth they are hiding from can be difficult. However, theatre cannot avoid issues affecting the lives and productivity of its citizens such as mental health and suicide. Theatre cannot just serve as entertainment only but as therapy as well.
Room 2 submitted that the theatre should not just look for sponsorships for its events but seek collaborations that can help to improve the quality of the shows. Covid19 has taught all that theatre must embrace technology as that is the future. Theatre companies must collaborate to benefit from each other's areas of expertise and have more successful runs. 
Room 3 submitted that for the sustainability of theatre to happen, there must be adequate funding for such collaborative events as well as trust between the parties. 
Notable theatre practitioners at the event include Segun Adefila of Crown Troupe of Africa, Seun Awobajo of Kininso Productions, Emmanuel Orisunmibare of Emmilyskilz Productions, Babatunde Ojobaro of Theatre Hub Africa, Omoba Jerry Adesewo of Arojah Theatre amongst others.
The event, which was for one hour, was hosted by both the UK and Lagos teams. The UK team consists of Drs. Roberta Comunian, Lauren England and Brian Hracs while the Lagos team has Prof. Duro Oni, Dr. Cornelius Onyekaba and Dr. Folakemi Ogungbe (CPC).