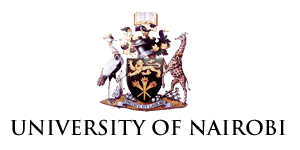 The AHSCE Nairobi is a collaborative project between King's College London, University of Southampton, the University of Lagos, the University of Nairobi and the University of Witwatersrand. Its aim is to support the development of sustainable creative economies in Africa by fostering connections between higher education institutions and creative entrepreneurs, collecting and sharing career development stories, and strengthening the profile of research in creative economies. The focus of the Nairobi Hub is fashion.
The lead project co-investigator in Nairobi is: Ms Ogake Mosomi. Ogake lectures at the School of the Arts and Design, University of Nairobi. She is the thematic head for Fashion and Textiles. Her ongoing PhD focuses on developing practical training approaches for fashion designers and looking for ways to strengthen linkages between industry and academia. Ogake is also a practising fashion designer specializing in creating high-end, bespoke bridal gowns, which is in line with her passion to change perceptions about local design. The Creative Partnership Coordinator is Ms. Waithira Kibuchi. Waithira holds a Master's degree in Fashion Business Management from the University of Westminster and a Bachelor's degree in Design from the University of Nairobi.
AHSCE Nairobi also benefits from the support of the Kenyan Fashion Council.

The Kenya Fashion Council [KFCO]  is the result of the collaborative consolidation of multi-stakeholders within the Kenyan Fashion Industry with the aim to further the interest of the Kenyan Fashion Industry and its designers to global leadership. KFCO works with: Fashion and Creative Industry Players, Institutions teaching Fashion Design/ Textiles/ Production, Media in Fashion, Legal Professionals within the industry and the Government to create a functional Kenyan Fashion Industry that is credible, dynamic, and economically sustainable.
To keep up to date on AHSCE Nairobi activities please bookmark https://www.creative-economies-africa.org/nairobi-hub