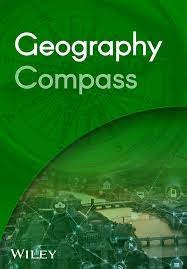 King's College London researchers, Dr Lauren England, Dr Eka Ikpe, Dr Roberta Comunian and Dr Ananya Kabir have recently published an article on the development of the African fashion industry and its position in local and global development.
The article is the first publication derived from a King's Together-funded research project, entitled Africa Fashion Futures. The article abstract is reported here below. The article is available for free (ahead of publication version) here.
Africa Fashion Futures: creative economies, global networks and local development
This article reviews existing literature and approaches to the current study of fashion and economic development to rethink the interconnection between creative producers and global production and trade networks in relation to sustainable local development. Focusing on the work of independent fashion designers on the African continent, we first consider their positioning as cultural (micro) entrepreneurs and drivers of economic development. Next, we discuss the wider relationship with the global markets and value chains which impact their work and local context. We conclude with a call for further interdisciplinary research that takes fashion designers as a key point from which to engage critically with global value chains beyond prioritising the lead firm in the global North, so as to position African fashion designers as micro entrepreneurs with potential for value creation and as leading smaller local or national markets with concomitant international reach.